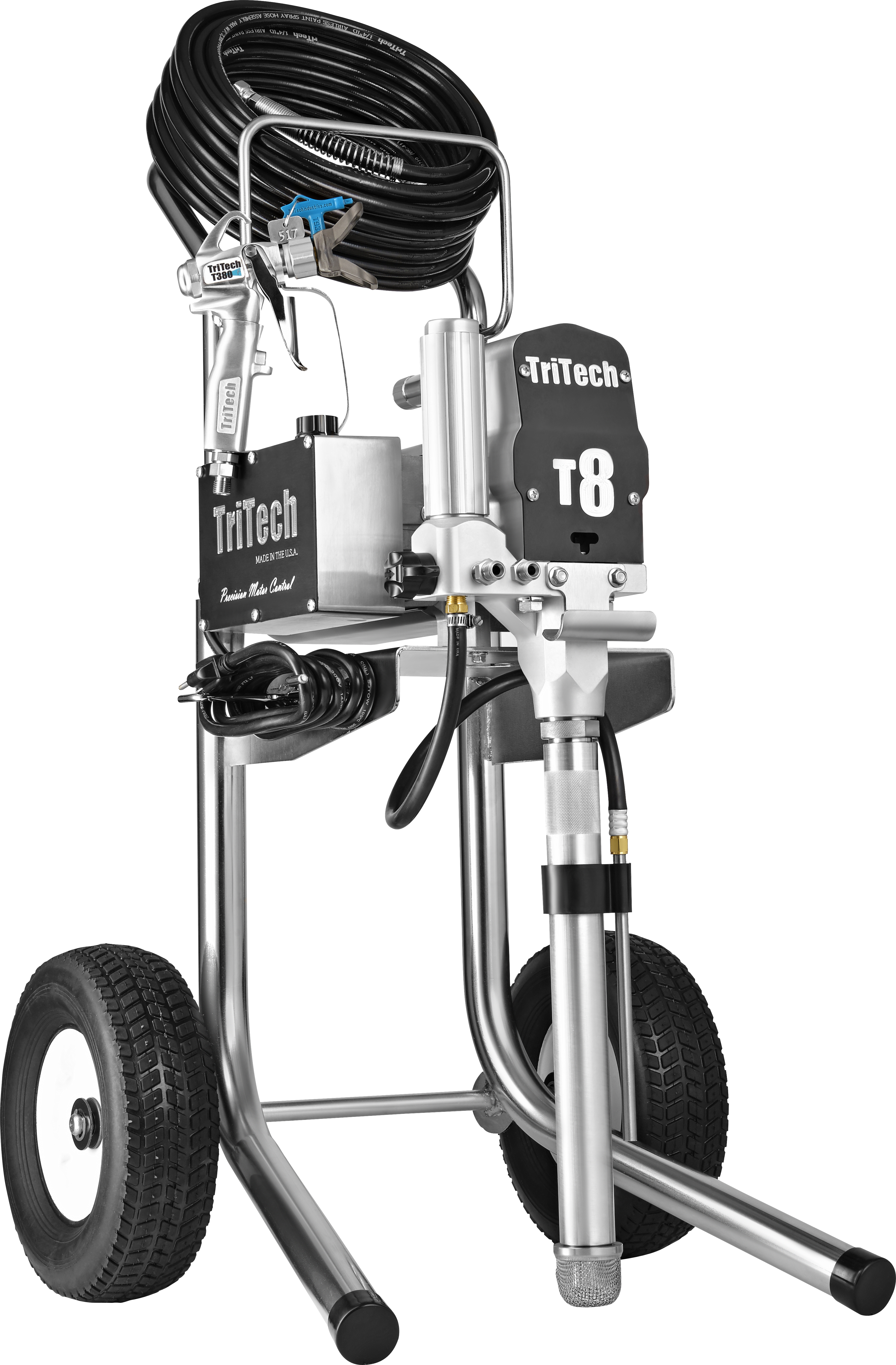 Tritech Airless Sprayer T8 High Cart
$3,490.71
Description
Precision Motor Control.?PMC?matches the motor speed to the pressure and tip size selected.
No pulsation at any pressure with any size tip.
More powerful motor
Longer stroke, 20% more output
Balanced fluid manifold
No cylinder wear out
Long-life pump
Built for professional use
All metal construction
10000 in stock
Brand:
TriTech
Precision Motor Control. PMC matches the motor speed to the pressure and tip size selected.
No pulsation at any pressure with any size tip.
More powerful motor.
Longer stroke, 20% more output.
Balanced fluid manifold.
No cylinder wear out.
Long-life pump.
Built for professional use.
All metal construction.