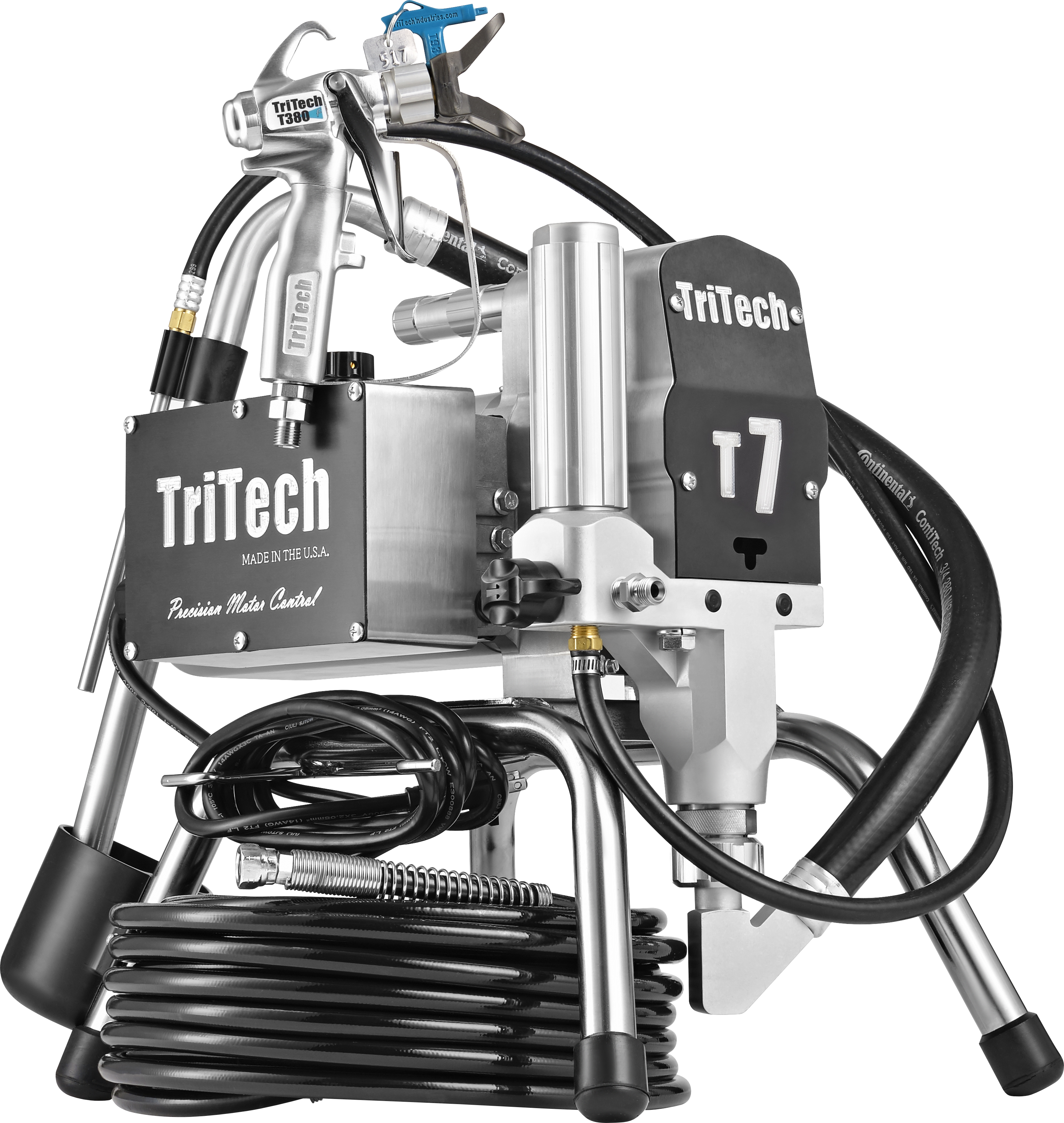 Tritech Airless Sprayer T7 Stand
$2,812.52
Description
Precision Motor Control.?PMC?matches the motor speed to the pressure and tip size selected.
No pulsation at any pressure with any size tip.
Longer stroke, 20% more output.
Balanced fluid manifold
No cylinder to wear out.
Long-life pump
Lightweight, easy to carry as a stand model
Most powerful hand-carry unit in its class
Built for professional use
All metal construction
10000 in stock
Brand:
TriTech
Precision Motor Control. PMC matches the motor speed to the pressure and tip size selected.
No pulsation at any pressure with any size tip.
Longer stroke, 20% more output.
Balanced fluid manifold
No cylinder to wear out.
Long-life pump.
Lightweight, easy to carry as a stand model.
Most powerful hand-carry unit in its class.
Built for professional use.
All metal construction.