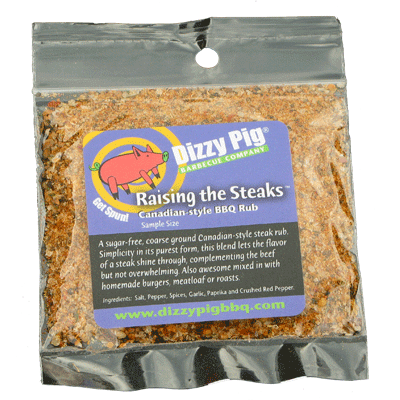 Dizzy Sample Raising The Steaks
$1.69
Description
10000 in stock
Brand:
Big Green Egg
Raising the Steaks is a robust mix that was inspired by the popular
Montreal steak seasoning mix. We took an interesting Canadian flavor
profile and fully ?dizzy-fied? it with fresh cracked coriander,
peppercorns and other fresh spices. It is sugar-free and people are
already raving about this new offering.