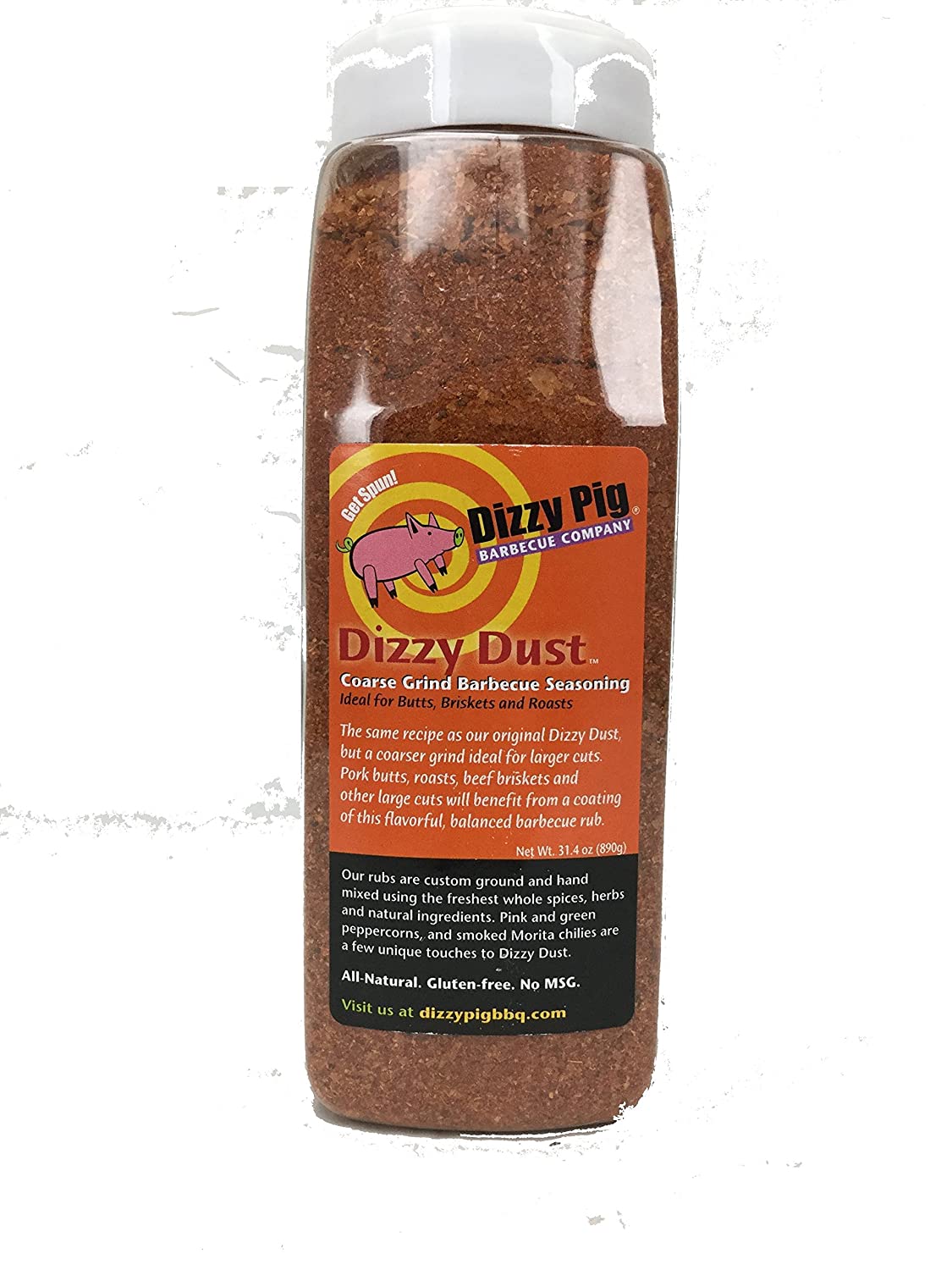 Dizzy Dust Course Grind Qt
$35.99
Description
10000 in stock
Brand:
Big Green Egg
Slow-roasting large cuts of meat is a time-honored tradition. Whether buried in a bed of embers inside a cave, mounted over a Viking hearth fire or nestled in your Big Green Egg, the idea is the same: using the magical elements of heat and time to transform tough cuts to the tenderest dinners.
While our Dizzy Dust is perfect for a variety of grilling and roasting needs, if you want a BBQ seasoning that stands up to larger cuts and longer cooking times, Dizzy Dust Coarse is the rub for you. The large pieces of key spices hold their flavor better for the long cook of Boston butt, pork shoulder and other large roasts.
Competition pulled pork has never been so mouthwatering, and once-tough meat will be fall-off-the-bone moist, protected by their thick crust of caramelized fresh spices. Pork shoulder will shine, all while Dizzy Dust Coarse does the heavy lifting.
Slow-smoked barbecue has a new best friend, and so do you. So heat that grill or smoker, pull on your ?The Chef Is IN? apron and open the fridge. It?s time to get to work.
Flavor
Mild heat level
Pleasantly earthy
Great BBQ flavor
Mildly complex but perfectly balanced
Our Favorite On
Pork butt
Chuck roast
Brisket
Enhances
Larger roasts
Low Slow BBQ