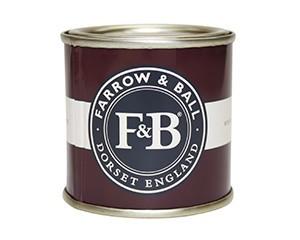 Exterior Eggshell
$44.00 – $137.00
Description
Brand:
Farrow & Ball
Exterior Eggshell
A versatile finish with a silky 20% sheen, Exterior Eggshell adds lasting colour to almost anything in your outdoor space, from wooden window frames and cladding to metal guttering and railings.* Our flexible resin rich formula gently expands and contracts with the weather to avoid flaking, peeling and fading for up to six years.**
®
Exterior Eggshell is:
? Silk finish, 20% sheen
? Quick drying
? Eco-friendly, minimal VOC
? Flexible and breathable; water, fungal and algal resistant
? Water based, low odour and safe for children
Key Information
? Available in 148 colours
? Tin sizes available: 750ml (95ft2), 1 Gallon (480ft2)
? Drying time: Dry in 2 hours, recoat in 4 hours
®
*Please note, this product is not suitable for use on exterior plastic surfaces or decking.
**Providing it has been applied in accordance with our product advice sheets, which can be found on farrow-ball.com.
®